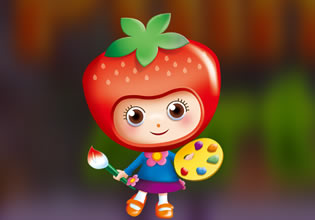 Painting Artist Girl Escape
There was this talented girl living in the village here and her paintings are absolutely fascinating. As a resident there, Kenneth sees her work and it's quite good, maybe she'll probably become well-known thanks to her works one day? Well, that's a no-brainer if she does for her creations are really well done. But that day though, a resident there who was Kenneth did not expect to rescue her for he just found her trapped!
Kenneth just found the artist girl trapped for when he arrived at her home just to see her for the day and her works, he heard her call for help! Kenneth did not know what to do at first, but he tried his best to think what he can do to help. Eventually, he decided to get her out of there and quickly. Escape players, Kenneth might have a difficult attempt on this rescue here, will you help him then so that this will be easier?
Painting Artist Girl Escape is a brand new point-and-click rescue escape game from Games 4 King.
Other games by -
Walkthrough video for Painting Artist Girl Escape