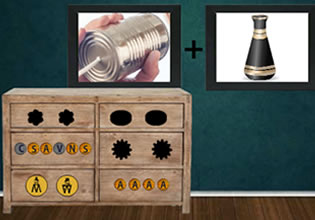 Artist Escape (8b Games)
Arnold will be coming to his friend Michael's home for he has a very important guest which they have been trying to get for a while. They have a real artist now and because both of them cannot paint, their painting project here will finally be covered. But as Arnold arrives at Michael's house though, something had come-up there and now everything switches to rescue mode!
The artist got accidentally trapped in a room and Michael could not find the key to open it. Okay, Arnold is here and he can help as well. Escape players, would you like to help the two here as well so that the artist can be freed from that room quickly?
Artist Escape is another new point-and-click indoor rescue escape game made by 8b Games.
Other games by -
Walkthrough video for Artist Escape (8b Games)