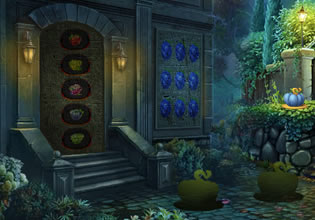 Intrepid Cat Escape
There was this cute little cat that roams around the village and it is very distinct from the other cats because of its looks. It has an owner definitely, and it most likely belongs to the duchess who lives in the higher areas of the place. Even so, this cat of hers still plays around the area with the children and the other cats, but nobody dared to steal it for all are afraid of the duchess. But that day, someone must confront her, for her cat just got trapped in a house there and it was meowing non-stop!
The one who found her was Shelly and she was concerned then for she really wanted to free this cat, but at the same time she was scared of the duchess. Well eventually, Shelly decided to free it and maybe she'll leave it as that. Escape players, want to help Shelly with this here then so she can free the cat quickly?
Intrepid Cat Escape is another new point-and-click animal escape game made by Games 4 King.
Other games by -
Walkthrough video for Intrepid Cat Escape