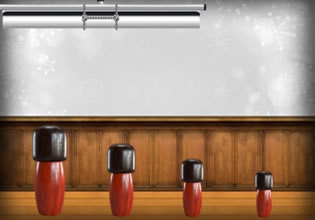 Kids Room Escape 99
Frances escapes despite of the doubts in her mind if she can ever escape the house here which was being run by kids. It was hard, but her innocence probably gave her the cut. Now the next challenger will come and he is Ramon, he is neutral on this escape adventure, but he hopes he'll make it.
Escape players, imagine you are Ramon here now and this time you will guide him escape yourself. Will your skills and logic be enough for this one here to get through the trickery of the kids and the challenges of the house?
Kids Room Escape 99 is the newest point-and-click indoor escape game from Amgel Escape. This game is a continuation of the previous one as its sequel, and is a part of the first game as the start of the series.
Other games by -
Walkthrough video for Kids Room Escape 99