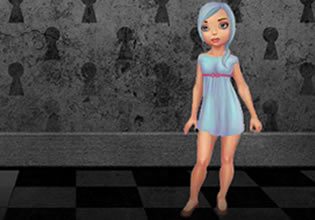 Kids Room Escape 1
Three challengers are now taking-on the escape house and it's three women who are great friends. It is said that the rooms there in the house are kind of difficult to solve especially for the ones that have no experience in solving life-sized puzzles and such, but guess the three friends are ready for this and besides what's the worst that can happen there other than them giving-up on this. As one of the friends, Brenna is really pumped-up on this, she is going to nail this according to her thoughts without her friends even trying, well little did she know she is going to need all the help that she can get there and even from you escape players!
Brenna and her friends have now confirmed that this escape house is difficult, they are now stuck in different rooms and because of that the problems that needs solving just increased. Escape players, guess now your help is needed here so that the three of them can solve this. Are you able to accomplish this easily too? Don't get overconfident now, or you'll end-up like Brenna and friends.
Kids Room Escape 1 is the newest point and click indoor escape game created by Amgel Escape.
Other games by -
Walkthrough video for Kids Room Escape 1