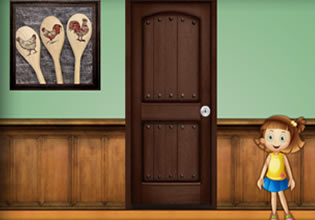 Kids Room Escape 93
Escape players, you had to take-over Waldo here for he got into a little difficulty in the kids escape house and he needed help. And because you promised to help, you are going to assist Waldo in his further attempt to break-free from the escape house.
Waldo kept falling for the kids' trickery there and that's understandable, for they are getting quite good. But that only means one should be even better there so that escaping can be possible. Escape players, will you be better than the kids there once more in their escape house?
Kids Room Escape 93 is another new point-and-click indoor escape game made by Amgel Escape. This game is a continuation of the previous one as its sequel, and is a part of the first game as the start of the series.
Other games by -
Walkthrough video for Kids Room Escape 93