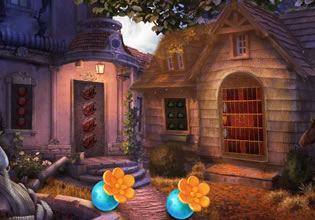 Sporty Chicken Escape
The sporty chicken in the village is not playing anymore in the immediate area and peace was attained then. But that peace is kind of unwanted though for people actually liked the noise of sports in their area and the jolliness it creates. Where was the chicken now who was the leader of all of these things? And so, Andre tried to find him then for it's so unlike him to not play today and he plays everyday even when it is raining.
In his search, he actually found him and he was trapped! So that's why he was not able to get out, he actually needs help. Of course Andre will help him for he needs assistance. Escape players, want to help Andre here as well so that this chicken can be freed safely?
Sporty Chicken Escape is a brand new point-and-click rescue escape game from Games 4 King.
Other games by -
Walkthrough video for Sporty Chicken Escape