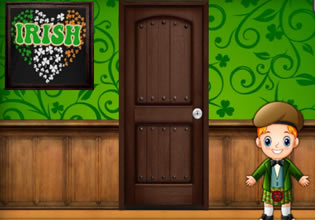 Irish Room Escape 2
In the previous game, we joined Cormac and he is an Irish who of course lives in his homeland. He got trapped in his own house when it was tradition day but thanks to your help escape players, he was able to escape. This time however, we will join another person who got trapped in a house which was decorated with Irish things, but it was not an accident though and the place is actually an escape house.
The Irish room is what it is called and the current challenger there was Hilda, she now needs help for she tried the puzzles there but she just couldn't escape. Escape players, come and join us again in these escapes, help Hilda this time so she can win against this Irish escape house.
Irish Room Escape 2 is the newest point-and-click indoor escape game from Amgel Escape. This game is a continuation of the first one as its sequel.
Other games by -
Walkthrough video for Irish Room Escape 2