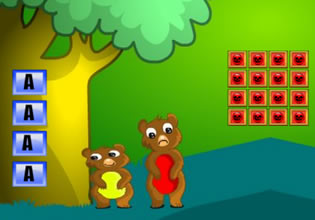 Rescue The White Bird
It's now time to let Kruger's very special white bird out for he is going to send a message to a very important person without using any modern technology, that's because this bird of his which was all white and has red streaks is a messenger bird and it does its job very well. But he is going to find his key first for it's the only thing that can open his cage here.
Escape players, Kruger needs help with this for he can't seem to remember where he placed his keys in his house. Want to help him then so he can free his bird and send his message?
Rescue The White Bird is a brand new point-and-click animal escape game released by Games 2 Live.
Other games by -
Walkthrough video for Rescue The White Bird