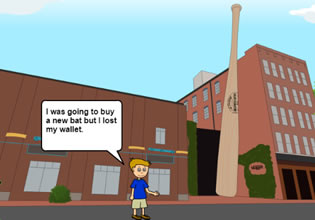 Louisville 2023
Levie woke-up and found herself in the city! What was she doing there? She knows she is still in Louisville, but she is not suppose to be in the city, she is suppose to be in her room sleeping! Something weird is going-on here, maybe she sleep-walked all the way where she is now? That's absolutely impossible, but she needs to get some help now for this is getting her unsettled.
Escape players, will you guide Levie here in the urban area so she can get home safely? Help her find assistance from maybe the authorities or something?
Louisville 2023 is a brand new point-and-click urban escape game from Selfdefiant.
Other games by -
Walkthrough video for Louisville 2023