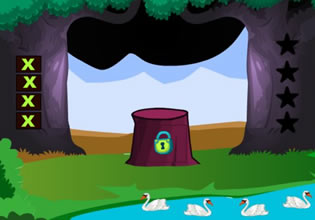 Help To Rescue The Dog
Jonah's neighbors have finally seek help from him for he was the one living much nearer from the forest. They needed help with their dog for the animal escaped and went straight into the forest which was near Jonah's house, they couldn't find him but they strongly think that their dog needs help somewhere in the land here.
Okay, Jonah is going to help but not only as a good gesture to his neighbor's, but also because he owes them and by being good friends to him as well. Escape players, Jonah is going to need extra help here even though he knows the land well, will you be able to help him on this search and potential rescue for his neighbors' dog?
Help To Rescue The Dog is the newest point-and-click pet rescue escape game from Games 2 Live.
Other games by -
Walkthrough video for Help To Rescue The Dog