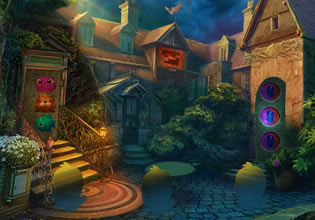 Beauteous Deer Escape
One of Santa's intelligent deer just entered the town and he or she got trapped! This deer was very lucky the one who found it was Jack who knows Santa and his operations, if it was another person then they would be shock to see a talking and walking deer. How did he got in where he was anyways? Or into the village and what was his mission here? Well whatever he needs to do in the place, Jack will get him out from where he is trapped which is just one of the houses here.
Escape players, the winter weather here is cold and that's why Jack is hurrying it up with freeing the deer and also, he really needs to be quick before somebody sees here. Will you be able to help then so that all of this will just be quick?
Beauteous Deer Escape is a brand new point-and-click rescue escape game from Games 4 King.
Other games by -
Walkthrough video for Beauteous Deer Escape