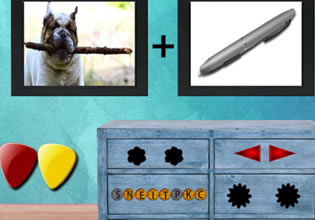 Guitarist Escape (8B Games)
Nick got a call from his friend Jim and he said their old friend who moved to Mexico has returned! Nick know who that is and that's why he will be going to his friend's house so they can all be reunited. As he arrived at Jim's home, he realized he was not at all relaxed which made Nick on alert. Well, that's because their friend got trapped inside a room!
Their friend was suppose to show Jim his guitar skills for he had learned a lot in his stay in Mexico, so he let him borrow his guitar which was inside a room there and then he got trapped in it! The worst part about that was Jim could not open it on his side as well. Escape players, imagine you are Nick here and you are going to help your friends now. Will you be able to assist Jim so that your friend can be freed from the room there?
Guitarist Escape is a brand new point-and-click indoor rescue escape game released by 8B Games.
Other games by -
Walkthrough video for Guitarist Escape (8B Games)