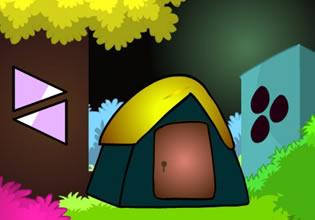 Rescue The Cub
Jude was called into the village that day for there was a job there which was obviously a forest ranger such as himself needs to respond to. One of the villagers there captured a tiger cub as it looks in one of their cages for wild game. It must have gotten curious of the contraption and entered it, now the villagers are scared that if they try to touch the cage and the cub yelped, the mother could come and hurt them all. So it is best to call the authorities for this just to be safe.
Jude have now deemed the area as safe but still, he needs to be quick with what he needs to do there for everyone including the cub's safety. Escape players, will you help Jude as he tries to free the cub as quickly as possible? Try to find things then that can make this task faster while there is still a clear chance.
Rescue The Cub is a new point-and-click animal escape game developed by Games 2 Live.
Other games by -
Walkthrough video for Rescue The Cub