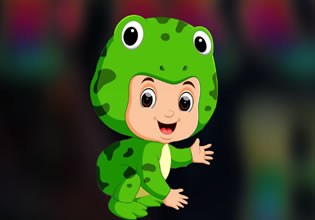 Frog Boy Escape
The frog boy is one of the residents of the village there, he is not fully human though but he is still a valuable resident of the community. That's why that day, Earl will be rescuing him for as a ranger in the place, he must respond to any trouble there and at the moment, the frog boy is trapped in one of the houses there!
It's a really good thing Earl went on his rounds that day, for he really hesitated to do so initially. Escape players, Earl isn't really one to break into houses there gently, so you are going to help him there as he rescues the frog boy. Gently with getting him out of there then for you have no idea what's happening with the house and you might hurt the kid.
Frog Boy Escape is the newest point-and-click rescue escape game from Games 4 King.
Other games by -
Walkthrough video for Frog Boy Escape