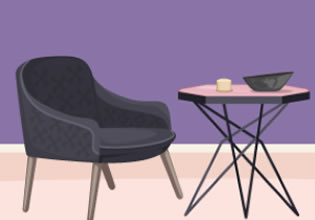 Little Panda Rescue
Lee have captured something different in his cage outside again, it's one of those wild pandas and this has happened many times already! Lee have no clue what is causing this, he wishes to capture wild pigs there but those pandas enters the contraption and gets trapped in it. Lee thought those bears might have been curious of the cage and tried to investigate it, now he needs to find that key in his house so he can release that thing now.
Escape players, Lee needs to hurry a bit here, for each moment that panda is in there is each moment he misses a better catch. So will you help him in releasing that panda outside? That key could be somewhere in the rooms here, keep finding it.
Little Panda Rescue is a brand new point-and-click animal escape game released by Games 2 Escape.
Other games by -
Walkthrough video for Little Panda Rescue