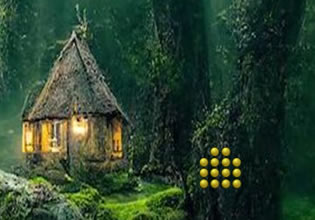 Fantasy Peace Forest Escape
The peace forest, things are different there for the place is of fantastic proportions. People who come there get a sense of peace and it really works, it's weird but it really happens. That's why that day Doug was there to clear his mind, of course it worked just like he knew it would for he had been in the land many times before. But that day something extra happened which was a new thing and he needs to focus on that.
Doug got lost in the forest and he doesn't know how it happened for he took paths there which he would usually take. Escape players, Doug here is a bit concerned for there is a chance he'll mess this up even more and make the problem worst. Want to help him then so he can calmly leave the forest?
Fantasy Peace Forest Escape is another new point-and-click wilderness escape game made by Games 2 Rule.
Other games by -
Walkthrough video for Fantasy Peace Forest Escape