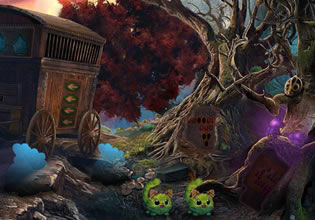 Courage Monster Escape
There are different kinds of monsters here in the town, literal monster beings with different specialties like sadness, happiness, and even joy! Their appearances are definitely different, and one of them was even your friend which was a monster of courage and his looks was a small yellow horned being. That day, you tried to find him not because you wanted to feel courageous today, but just to hang out. But he was in some trouble in his home though and he needs help!
Your monster friend is trapped in his own place and he has gotten to the point that he is using his horns to open the door! Thankfully you came, for who knows what more he would have done just to escape. Will you be able to free your monster friend escape players so he can be out and about again?
Courage Monster Escape is the newest point-and-click rescue escape game created by Games 4 King.
Other games by -
Walkthrough video for Courage Monster Escape