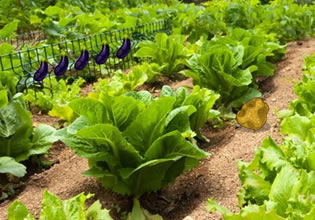 Escape From Vegetable Garden
The vegetable garden here is absolutely green and lush, just about everything is there and Danna surely felt envious of the owner of this place, for she really dreamed of something like this for a long time. Maybe it's not too late for her, so Danna looked around there just to give herself an idea of how can she get her garden started. She was easily going through the place, but little did she know she is starting to get herself lost in there and when she found that out, she was absolutely mystified!
Danna finally knew how wide this place is, she actually got lost even when she only went a few turns there, now she can't find her way anymore. Escape players, Danna needs to get herself in familiar places now for she doesn't want to get even more lost there. Want to help her then so she can safely get back?
Escape From Vegetable Garden is a new point-and-click outdoors escape game developed by Games 2 Rule.
Other games by -
Walkthrough video for Escape From Vegetable Garden