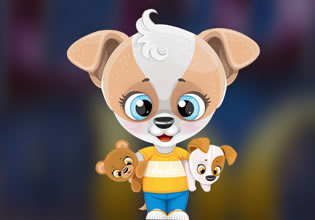 Elegant Dog Escape
There is a dog in this village here which was not really normal, but by that it's actually in a good way for this dog acts like a human and just like a normal one, is also very lovable. Nobody knows where this dog originated and why it was different, but all they know there is that they need to protect it for this animal is kind of like the icon of this place now.
But that day however, something happened to it and as a villager there, escape players you need to help it for it is in some trouble! Okay then, this unique dog here is in something and it needs a rescue, want to see what really happened to it and what kind of a rescue it needs? Delicately with this then, for the dog here whatever trouble it is in might get hurt.
Elegant Dog Escape is the newest point-and-click animal rescue game from Games 4 King.
Other games by -
Walkthrough video for Elegant Dog Escape