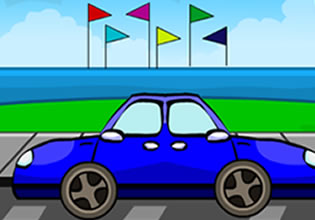 Beach House Escape 2 (Games 2 Mad)
In the previous escape adventure, we joined Angela who got trapped in her own beach house, she managed to escape thanks to your help escape players. This time though, we will be joining Archie who almost has the exact same problem, but for him he cannot enter his own beach house!
Escape players, this is now the reverse of the previous game's problem. Will you help Archie here find his spare key so he can enter his house on the coastal area? Place yourself on his shoes then and keep searching for that item.
Beach House Escape 2 is a brand new point-and-click item retrieval escape game from 8b Games and Games 2 Mad. This game is a continuation of the first one as the start of the series.
Other games by -
Walkthrough video for Beach House Escape 2 (Games 2 Mad)