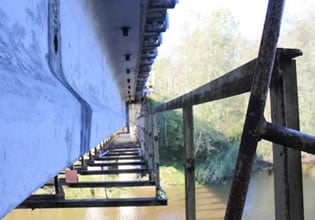 Diamond Bridge RE
In the previous games, we went on adventures to collect gold and silver items from locations, but now we will be joining a person who was going to venture into these series of bridges in some wilderness just to collect pieces of diamonds! This person was Jericho and he knows that there are scattered diamonds in the area there in the forest, he only needs to find them for if he didn't then somebody will and he will have missed this very important chance here.
Escape players, once again we are going on an adventure and this time with Jericho. There are an unknown number of diamond pieces in the area there, so this might take an entire day just to find them all. Will you be able to help Jericho get as much as possible while there is still light and get out of there then before the sun goes down? Memorize the paths there if you can for that will lessen the chance of getting lost there.
Diamond Bridge RE is a new edition of item retrieval escape games created by Ainars for Escape Fan. Explore each location of the bridge here and search for 11 gems to obtain an item of importance. Unlock the bridge gate as well when this is all over so escape from there is possible.
Other games by -
Walkthrough video for Diamond Bridge RE