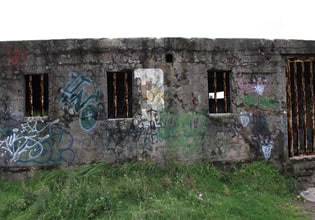 Steal Gold And Escape RE
There is a ruined fort in the wilderness and the place isn't really livable, some of the rooms there cannot be called rooms even, for their walls have been fully busted. But would anyone believe there is an amount of gold hidden there and only very few people knows about it? One of those people is Roman and he knows to take the treasure now for his friends who knows about it have all started to disappear, and the others too who knew in a way have all been killed already!
Roman knows what to do now when this happens, he needs to get-out of anything that can track him, take the gold, and leave wherever the wind takes him before he is next. Now he is in-front of the place where they have hidden their loot, but it's not going to be easy in taking it however. Roman knows there will be traps in there puzzles and passwords, he must solve all of which so he can get what he came for and then leave as quickly as possible. Escape players, you are now Roman here and you need to retrieve the gold which they have hidden there and hopefully not get tangled by the traps they had set there. Will you be able to do this easily and leave then?
Steal Gold And Escape RE is a new edition of adventure/escape game created by Ainars. Game is emulated by Ruffle Flash emulator.
Instructions:
Drag & drop various items to unlock safes, complete actions.
Find all gold and use golden key to escape.
Other games by -
Walkthrough video for Steal Gold And Escape RE