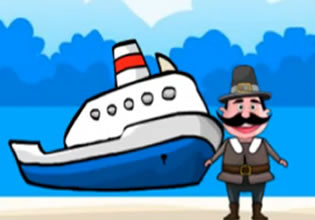 Cruise Escape
Harold is now going to use his new boat and he plans to follow this river until it leads to the great lake. As he was about to leave though after he got his stuff ready, he realized he couldn't find his key. Well, this vessel is not going anywhere without that thing, where could it be?
Escape players, Harold needs to find that thing now for there is only one of it and he cannot lose that. It could be back in his house or somewhere? Want to help Harold here find his key then so that he can finally get his vessel moving?
Cruise Escape is another new point-and-click item retrieval game made by 8B Games and Games 2 Mad.
Other games by -
Walkthrough video for Cruise Escape