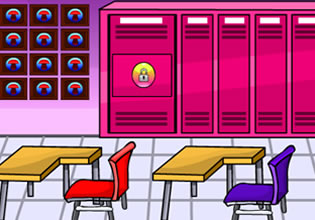 School Escape 2
In the previous game, we helped James for he got trapped in the school where he works. Thanks to your assistance, he was able to get out of the building. This time though we will be joining another staff who also got trapped in the school, but this staff however is a teacher.
This teacher was Yvonne and she is not really trapped in the entire school but only in a classroom there. Yvonne was just tidying-up the classroom where she was assigned when she noticed she can't open the door and get out there. It was weird but she needs to adjust so she can solve this problem quickly. Yvonne decided to just find the spare key here somewhere in the room, escape players would you like to assist on this so that Yvonne can get herself out?
School Escape 2 is a brand new point-and-click room escape game from 8B Games and Games 2 Mad. This game is a continuation of the first one as the start of this series.
Other games by -
Walkthrough video for School Escape 2