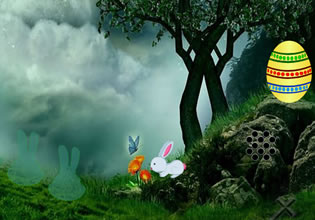 Hungry Bunny Escape
As you journey through the mountains, you and your magical rabbit company are both getting hungry. But you however can take it and you think you can push through the forest even more, but you know your rabbit cannot in a little while and you can't allow that for this little creature can be a bit handful once it is distressed.
And now a side quest must be done here now and of course you need to be the one to head that. Escape players, will you be able to find something for your rabbit to eat and it should be in large quantities?
Hungry Bunny Escape is the newest point-and-click animal rescue game created by Games 2 Rule.
Other games by -
Walkthrough video for Hungry Bunny Escape