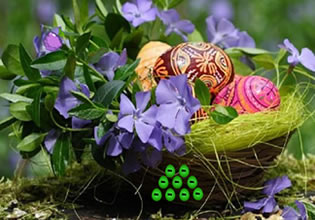 Easter Blue Egg Bunny Escape
This land here is forever Easter, this is where the Easter bunny lives and that day, Dani is looking for him in the immediate area where she entered. Dani hopes this bunny did not get himself in trouble again, for he is the mischievous kind. Well, unfortunately for him she was right!
Dani eventually found the Easter bunny in a big blue egg and the thing was locked. Somebody trapped him there he said and he needs help. It is most likely because he got into some mischief again and that's why this happened to him. Now Dani's task here to help her friend is to find the key to this blue egg. Escape players, want to help too so that the bunny can finally be free again?
Easter Blue Egg Bunny Escape is another new point-and-click rescue escape game made by Games 2 Rule.
Other games by -
Walkthrough video for Easter Blue Egg Bunny Escape