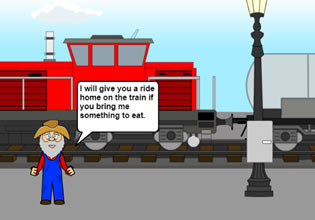 Baltimore 2023
Edwin have been in and out of himself lately and he doesn't know what's happening. He would suddenly be in a place he doesn't remember going to and he would be magically transported to the next! He knows he is in and out for he has missing time and clearly he have been traveling while his mind was out. What a weird thing, but he finally decided that day to keep himself awake and try his best to be alert so he can get home safely.
Escape players, want to help Edwin here who is experiencing some weird troubles? He needs to take the train so he can get home so guide him there and help him with anything he needs.
Baltimore 2023 is the newest point-and-click area escape game created by Selfdefiant.
Other games by -
Walkthrough video for Baltimore 2023