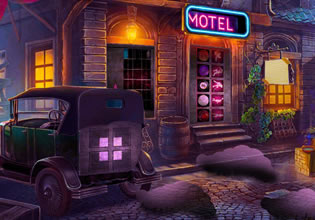 Joyous Butterfly Escape
There is only one graceful butterfly here in this place, well this one is not even normal anyways and that's why it really stands-out than everything. As a resident there, Amelia knows this butterfly and she sees her everyday with all of her beauty. But she found her in a place she is not suppose to be that day, and for that she is going to need some help!
Amelia found the butterfly inside this cage! She is not suppose to be there but she thought this could be an accident, for if it isn't then somebody must be here and doing this, but there was no one. That means Amelia must get her out of there then. Escape players, come and help Amelia here free the butterfly too and carefully so that this can be gentle.
Joyous Butterfly Escape is a new point-and-click outdoors animal rescue escape game developed by Games 4 King.
Other games by -
Walkthrough video for Joyous Butterfly Escape