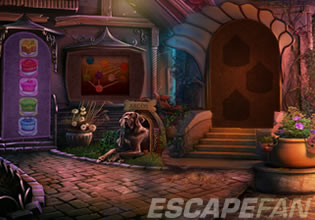 Joyous Ant Escape
There are strange but exquisite animals living in the forest near the village, people just ignore them most of the time for most are quite docile. That day, Marcus who is a villager there once again encountered a strange animal in his shed, but the shed is locked though and he can't get it out.
Escape players, Marcus can only see the creature through a small hole and he can see it was one of those colorful ants. Such a fascinating creature, for Marcus it's not their color though but their size which was really huge. Okay now, will you help Marcus here free the ant so it can go back to the forest?
Joyous Ant Escape is the newest point-and-click animal escape game from Games 4 King.
Other games by -
Walkthrough video for Joyous Ant Escape