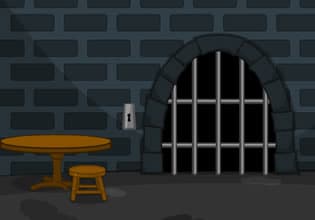 Magic Castle Escape (Selfdefiant)
Your town's secret is pretty obvious, for that secret is a castle nearby and it's not just any normal castle, for it is a place that protects the town up to the present day! That's why the town celebrates the place every year so its protection will still remain and remain strong for longer. Nobody is really certain what is that ancient thing is protecting the town from, but they were told by their ancestors that if they ever stop, then it might spell disaster to the area. For you though as you look at it, the castle isn't really an easy secret to hide, for its tower is sticking-out of the forest's canopy and it can be seen for quite a few kilometers. You also celebrate the castle for not only the night of the celebration is fun, it really is nice to have a little culture exclusive only in your hometown. You even wanted to enter the castle even though it is highly forbidden, but you will soon get your wish and you thought it is both bad and good.
In the middle of your sleep, you woke-up and found yourself in a different place! You are in the highest point in the castle now and you thought did the castle grant your wish? Or did somebody brought you there? Well at least you got your wish but unfortunately, there was a bad side about it, for you are now trapped in the place for the doors would not open! Escape players, imagine yourselves to be in the situation and you have no idea for sure what just happened prior, will you be able to escape from the place still?
Magic Castle Escape is a brand new point and click ancient place escape game released by Selfdefiant.
Other games by -
Walkthrough video for Magic Castle Escape (Selfdefiant)