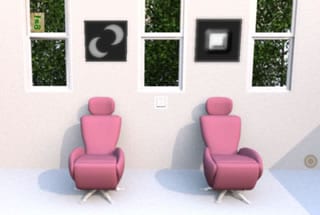 Bad Memory Escape 3 – Modern Edition
You really have a bad memory here, why? That's because you are in another place again and you have no idea where! At the moment you are inside some house and even though it looks normal and all, it also looks a bit weird for in every corner of the room there is one furniture, that is not so typical but maybe the one who is living there is just starting. But you still have to get out of the place for you know this is not your house, and if someone finds you there you might end-up being labeled as a thief or something.
Escape players, you are now in the situation here trapped in the house you don't even know, plus it looks weird and that brings a bit of uneasiness and such. Want to join the escape and see if you can escape the place? Go ahead then, use your skills and logic here plus the items around and try not to break anything.
Bad Memory Escape 3 – Modern Edition is a short point and click hidden objects room escape game created by Ainars for Escape Fan. This game is a continuation of the previous one as its sequel. Find 12 pieces of code there to escape!
Other games by -
Walkthrough video for Bad Memory Escape 3 – Modern Edition