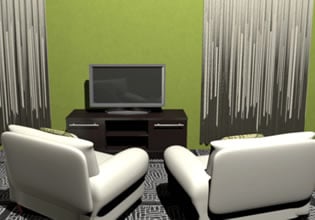 Bad Memory Escape 2021
This time escape players, you will once again face another challenge which you have no idea how you even got into, it's in a room again and you have no idea why you are there. It's not that you have just woke-up in a place for you got transported into wherever you are now, maybe you have but actually your memory isn't that good so you thought maybe you brought yourself there earlier but now could not remember why you are there. You have also called for help but nobody responded, well there is only one thing to do now, and that is to escape from there just to be on the safe side.
Escape players, the house is definitely puzzling, more puzzling than the previous one for there are newer puzzles and obstacles amongst the rooms of the place there. Will you be able to do this using the best of your skills and logic? Go ahead and give this one a go then! May you escape and sharpen your mind.
Bad Memory Escape 2021 is a new room escape game created by Ainars for Escape Fan. Explore each location of locked room and solve puzzles to obtain 12 pieces of code!
Additions to this version:
1)6 locations added.
2)3 puzzles added.
3)More objects to find.
4)Tv desk cabinets added.
5)Many little improvements.
Game tested using latest version of Chrome browser.
May I ask to let me know if there is bugs in the game?
Best wishes,
Ainars
Other games by -
Walkthrough video for Bad Memory Escape 2021