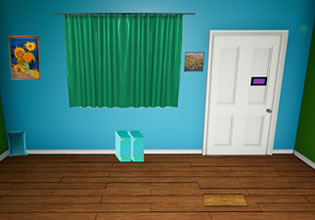 Bad Memory Escape 2023
Andie knows he has a bad memory, but not as bad as this though for he woke-up and found himself in a room not familiar to him! What's worst was the doors, for none of them would open and he is really trapped in the place.
Andie thought real hard what brought him to this situation then, nothing would come-up and that's what made him think he was kidnapped or something. In that case, he needs to try and escape from there then for it is better to find some answers outside then here and continue to being trapped. Escape players, would you like to help Andie here so he can safely escape the place?
Bad Memory Escape 2023 is a new point-and-click room escape game created by Ainars for Escape Fan. Explore the locked rooms and search for the doors' lock codes around the place. Search for a car key as well to pave a clear way for escape.

Other games by -
Walkthrough video for Bad Memory Escape 2023