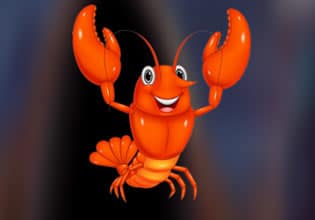 Alluring Crawfish Escape
This village here is very close to the river and the ocean and it's not unheard of when aquatic animals ventures to close in the area there. That day when Francis was cleaning the outside of his house even, he found another creature, it's not too normal but it's still one heck of a find definitely. Francis saw a huge crayfish in one of his sheds and the thing was huge!
Francis saw this when he tried to open his shed but it was locked and he couldn't find his keys for it, when he peeked through the small window just on its side he saw the giant and orange crayfish in it! An orange crayfish, that's already something, but a big one well that definitely set the scores for it and it's fascinating. Still though Francis needs to get it out first and the more he now needs to open his shed here and quickly, for who knows how long is it out of water now. Escape players, imagine you are Francis here, will you be able to open the shed and get the gigantic crayfish that is trapped in it? Do this delicately then.
Alluring Crawfish Escape is a new outdoors animal rescue escape game developed by Games 4 King.
Other games by -
Walkthrough video for Alluring Crawfish Escape