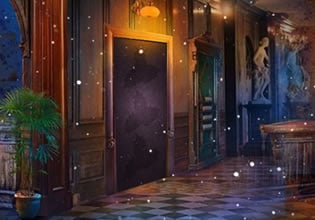 Xmas Alluring Angel Escape
The Christmas angel here is roaming around the villages again and when she does that as always, Christmas have come! It's only a matter of time now til Santa passes through this place, for after the heralds do he will. Darren was now waiting for him for the angel girl have just passed and is now nowhere to be seen, she might be in another town now to herald the coming of Santa, well little did he know he was actually wrong and he is going to find-out about that!
Darren just found the Christmas angel inside some cage there and she is trapped! How did she get in there? Well there might have been an accident and she got trapped? Very likely. But now Darren is here and he will be helping her for as it looks her magic seems to be not working for it should help her escape. Escape players, come and help Darren here in freeing the Christmas angel so she can get out and do her job in this place. Quickly now for her job there is kind of important.
Xmas Alluring Angel Escape is a brand new point and click snowy rescue escape game from Games 4 King.
Other games by -
Walkthrough video for Xmas Alluring Angel Escape