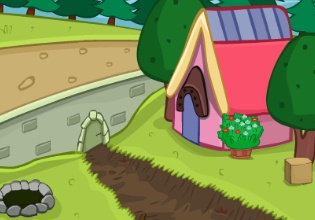 Adventure Forest Subway
One of your most favorite places to go to is the forest. The sounds coming from the blowing wind and the chirping birds soothes your mind. Likewise, the bright colors of the floras and faunas bring a lot of smiles to your face. It's a feature not many people get to see when you're in the city. You decide to stay in the forest for a while. Your house is undergoing major revamps. You want it to be as good to the environment as much as possible. As you're thinking about this, you see something flutter by your eyes. You try to follow it with your gaze but it flies so fast. Suddenly, you see your surrounding changes. You're not in the same spot anymore. It seems like you have moved deeper into the forest. But it's impossible since you didn't even stand.
The fluttering thing comes to your mind. You believe it is the reason for this strange happening. But since you can't find it anymore, you stand up and walk around. You try to make out a map in your head to find a way out. But it seems like even your mind is clouded by the fluttering thing. Play Adventure Forest Subway outdoor escape game by Mirchigames.