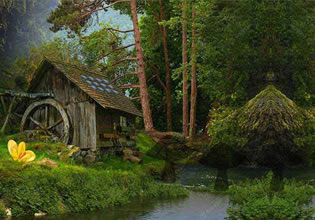 Twins Tomato Escape
Samuel never thought he'd be going into the forest that day, for there was this magical tomato who came to him and asked his help! This tomato said his friend is trapped and Samuel needs to come with him and help him. This is strange but not strange enough for Samuel, for he had seen a ton of things in this land here already and he knows this place is not normal.
And so Samuel agrees, he now follows this tomato to come and rescue his friend and he said, he is trapped in something like a cage, probably from a hunter or whatever. Escape players, you will now be in the shoes of Samuel here and the rescue for this tomato is at hand. Will you be able to find him and release him so that he can be reunited with this other tomato?
Twins Tomato Escape is a brand new point-and-click wilderness rescue escape game from WoW Escape.
Other games by -
Walkthrough video for Twins Tomato Escape