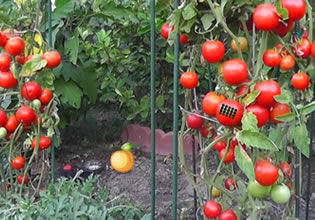 Tomato Farm Land Escape
This tomato farm have now become highly scientific, that's why Tobey is there for he works as a researcher and he needs to see the changes of the crop and adopt to it then. They really have to be smart in their approaches here so that their yield will be bountiful and they can adjust to rapid changes. Tobey is in the crop land that day checking everything, but as he went further though, something weird happened and that's totally new for him.
Tobey got lost in the farm! He didn't expect this to happen for he knows the place already, well there is always a first time. Tobey needs to get back to base then but he can only speculate which direction he should go. Would you like to help Tobey then so he can solve this unexpected problem soon?
Tomato Farm Land Escape is the newest point-and-click area escape game created by Games 2 Rule.
Other games by -
Walkthrough video for Tomato Farm Land Escape