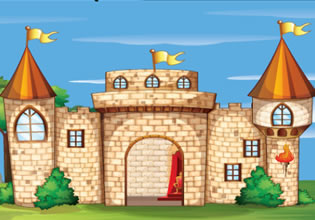 Find King's Nightwear Set
The king is living in luxury and well his people are also living decently, this kingdom is really doing well with its governance, it should for the kingdom is just small and they can surely make most people happy there. As a servant of the king, Henrietta will now prep the king's nightly wear for the sun will be going down soon, but it seems that there was a problem with that though, for not even the king can access his cabinet for the key to it was missing!
The king was a bit irritated by this, but he is in a lighter mood though so he wasn't furious, but still this must be solved and Henrietta is on it. Escape players, she will be needing a little help here from you for she cannot find the key and she must know where it is for it's her job. Will you help her find it in the rooms here so that this will be solved quickly?
Find King's Nightwear Set is another new point-and-click item retrieval game made by Games 2 Escape.
Other games by -
Walkthrough video for Find King's Nightwear Set