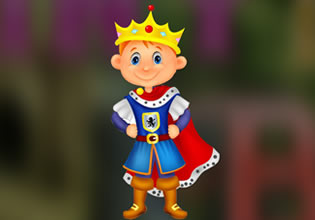 Tiny King Boy Escape
The king have just passed and there is no other person who can fill his shoes at the moment but his son who was still a boy! But somehow, he still has some sound judgement, guess his installment is fitting still, but a boy is a boy and that day it seems that he got in trouble and now that could all point to the reason of because he was still a kid!
As his general, Thomas must now take care of this delicate situation for at the moment their new king is missing! Thomas highly thought this happening was the urges of being a kid, he must have ran around the castle and now he is nowhere to be found. Well, Thomas thought also that hopefully it's just that for if this is very serious and it involves an enemy in the kingdom then that is now a crisis. Escape players, Thomas have already ordered his men to search for the king but still he must see this through himself, want to help the general find the young kind and quickly?
Tiny King Boy Escape is another new point-and-click rescue escape game made by Games 4 King.
Other games by -
Walkthrough video for Tiny King Boy Escape