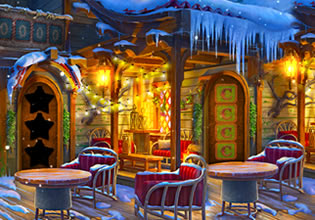 Santa Claus Quill Pen Escape
Santa's quill pen possesses untold magic, that's why a lot of individuals would want it so they can have its power. That day, Santa is roaming around the place where his home stands and it's not the kind of frolicking that is relaxed, he is looking for something very important and that was this quill pen of his!
It was missing and now not just Santa was looking for it but also his workers there. Santa fears that one of the anti-Christmas guys was able to get his quill, if they did then they'll never get it back and they'll have extra power too! Escape players, Santa needs your help here in finding this special quill pen of his, would you like to assist here then so that Santa and his workers there can finally breathe a sigh of relief?
Santa Claus Quill Pen Escape is the newest point-and-click item retrieval game from Games 4 King.
Other games by -
Walkthrough video for Santa Claus Quill Pen Escape