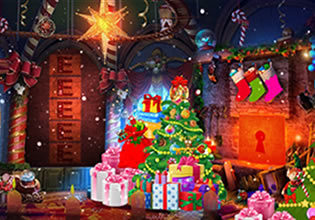 Funny Santa Claus Escape
A call for help came to north pole headquarters and it's from Santa and right-now he needs a rescue! At first they all think this was a prank, but after knowing what's really happening, Santa is actually trapped in a house!
They really thought he was pulling a prank, for he had been in a funny mood recently. Well, somebody has to come and rescue him now for he is currently in his Christmas mission and he shouldn't be stuck for too long. Escape players, you are the helper who had been sent for this trouble, will you be able to free Santa from the location so he can continue with his task?
Funny Santa Claus Escape is the newest point-and-click rescue escape game created by Games 4 King.
Other games by -
Walkthrough video for Funny Santa Claus Escape