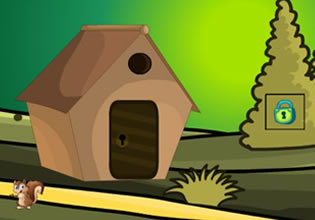 Rescue The Teddy
Evelyn is really trying to find her teddy here, she has already gone on an adventure on the search for that toy of hers, this teddy bear has some real sentimental value to it and that's why she is really looking for it. Evelyn have really searched her house for it but that stuffed toy is nowhere to be found, she has now moved outside on her search for there is really no other place left to look.
Escape players, little did Evelyn know this will become a rescue mission for this toy of hers and she is going to need some help now. Okay then, you are going to have to present the best of your skills and logic here on this, but will those be enough to help Evelyn here retrieve her missing teddy though?
Rescue The Teddy is a new point-and-click item retrieval game developed by Games 2 Live.
Other games by -
Walkthrough video for Rescue The Teddy