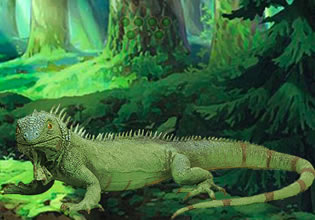 Lizard Forest Escape
Lizard forest is somewhat of a strange place, for the lizard population there of different species are really booming. Credence definitely knows that for he just lives in a small house nearby and he likes it there actually. But he is curious of the lizards of the land though and that's why he comes to the said forest weekly. Little did he know as he proceeds to the place that day he will experience something different.
Escape players, Credence is going to need some help on this thing he will be facing. Will you be able to assist him with whatever it is then and so it can be solved quickly?
Lizard Forest Escape is the newest point-and-click wilderness escape game created by Games 2 Rule.
Other games by -
Walkthrough video for Lizard Forest Escape