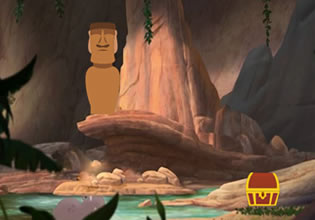 Rescue The Red Dino
The forest here houses some really strange creatures, some of them might have traveled through time even, for there are extinct creatures coming through the place. And as a person who traverses the land quite constantly, Eric can confirm that.
That day as he traverse the place though, he found another extinct animal and it is trapped in some sort of weird dome. Plus this animal he saw was the ultimate one. What animal Eric saw was a giant red dinosaur! Eric have never seen something like this before, so as this dome crystal thing. But Eric is not going to leave the animal there for as it looks, its eyes is like screaming for help to him. Escape players, Eric needs a little assistance on this rescue as well, want to help him then so he can free this massive dinosaur?
Rescue The Red Dino is another new point-and-click animal rescue escape game made by WoW Escape.
Other games by -
Walkthrough video for Rescue The Red Dino