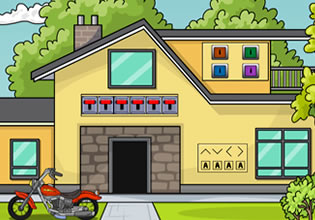 Find The Swimming Tube
Your son Augustus wants to swim today at the pool in the backyard, but you are all having a hard time trying to find his swimming tube everywhere for the thing is just missing and you have been searching in the house from top to bottom. Maybe you are not just looking hard enough?
Escape players, Augustus is starting to get pretty sad and you really can't allow him to go into the pool without his tube for he can't swim. Will you be able to find it this time so that the boy can finally go swimming?
Find The Swimming Tube is the newest point-and-click item retrieval game created by Games 2 Jolly.
Other games by -
Walkthrough video for Find The Swimming Tube