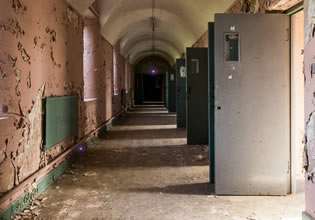 Abandoned Hope
Walter might have finally found the cure for his recurring migraine, he was invited in this old castle which was now an asylum for this doctor whom he made contact was residing there. Walter arrived and after a day of treatment, it seems that his migraine only got worst, but he was assured that it's normal which Walter does not think so.
Walter finally had some relief after he had medication, he thinks he can't do this anymore though and that's why he needs to leave. But the moment he decided to do that, the doctor chased him immediately! Escape players, Walter needs help here to escape the castle and quickly before the doctor finds him. Want to help him escape then?
Abandoned Hope is the newest point-and-click old structure escape game from Selfdefiant.
Other games by -
Walkthrough video for Abandoned Hope