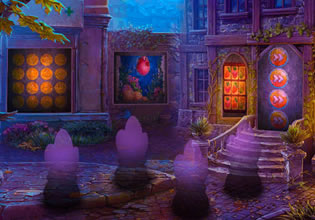 Neonate Dino Escape
The dinosaurs in the village here are still young, they are called neonates and they are quite active. They run around aimlessly in the place and that's why the area have been made to be friendly for them. That day though, it seems there was one that still got itself in trouble and now he needs help!
This one very playful dinosaur got trapped in a house there and it was now roaring for help! That tiny roar of it is really hard to miss, that's even when it is not really peaceful there today, for screaming and running around are rampant here at the moment. Escape players, want to help here in freeing this young dinosaur?
Neonate Dino Escape is the newest point-and-click animal rescue escape game from Games 4 King.
Other games by -
Walkthrough video for Neonate Dino Escape