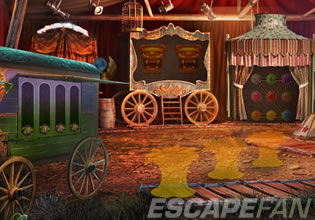 Realistic Girl Escape
In this cartoon world, there is one person who was very much different, for she doesn't fit with the cartoon style there! This person was just a girl but she was too realistic than everyone else, nobody knows where she came from and she can't even explain how she got there, but she was allowed to live in the place though for their people are good. But unfortunately, she had been nothing but mischief, she always gets in trouble for she is curious of everything in the place. Well, that's understandable, for she clearly doesn't know where she is. That day, she is going to need some help again, for she got trapped in a house there and because you are the first one to came across this, you need to help.
Escape players, somebody should really be with this girl everyday so she won't get herself in something again and again. Will you be able to get her out though from where she was and safely?
Realistic Girl Escape is the newest point-and-click rescue escape game from Games 4 King.
Other games by -
Walkthrough video for Realistic Girl Escape